The missiles developed by the UK are said to be able to detect 5th generation fighters effectively. Notably, London has emphasized its readiness to hunt down Russian fighter jets.
Sky Sabre, a state-of-the-art air defence system, replaces Rapier, propelling the British Army to the forefront of ground-based air defence missile technology.
Avia.Pro reports that a British copy of the S-400 missile has been deployed to hunt down Russian fighter jets.
According to UK Govt website Sky Sabre unprecedented in speed, accuracy, performance and target acquisition, Sky Sabre will be able to hit a tennis ball-sized object travelling at the speed of sound.
16 Regiment Royal Artillery is now accepting into service the first tranche of Sky Sabre and further procurements will be configured to operate in all parts of the globe.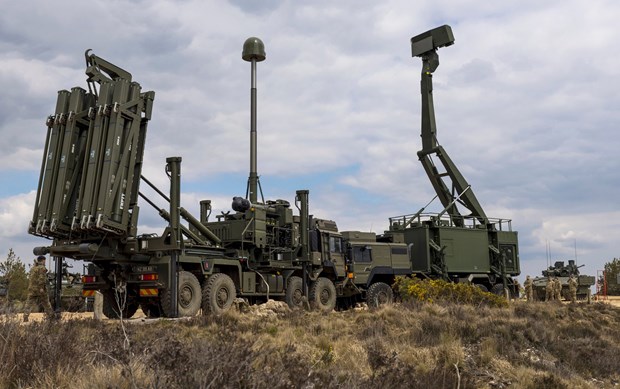 According to current information, British air defense systems are already deployed in some parts of Europe. Their exact locations were not provided, but it is highly likely that those will be the areas where Russian warplanes are most commonly seen.
However Sky Saber has a much lower target detection and destruction range than the Russian design, however, the radar station of the British missile complex is said to be able to detect aerial targets sensitively, even effective detection of 5th generation fighters.